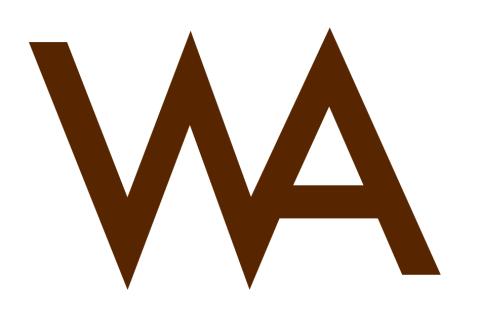 In Practice Since 1997
About William P. Adams Jr., MD
Introduction
Choosing a plastic surgeon can be a confusing task, but the most important thing to consider before making your decision, is if your doctor has undergone the elite training that is required for being a recognized plastic surgeon; not just a surgeon that performs cosmetic procedures. Specialized training prepares the surgeon to perform distinct cosmetic and reconstructive plastic surgery procedures all over the body. This elite standard can be identified by Board Certification from The American Board of Plastic Surgery.

Dr. Adams is a Board Certified Plastic Surgeon, accredited by the American Board of Plastic Surgery. This means he has undergone the rigorous additional, comprehensive surgical training required by the Board, and passed both extensive final written and oral examinations. Furthermore, certification requires continuous self-assessment and developmental standards that must be met.

There are many classifications of board certification, but only the American Board of Plastic Surgery differentiates true plastic surgeons. As a patient, it is imperative to confirm your doctor has this precise certification.

Professional Background
Dr. Adams spent his first 10 years in practice in the Department of Plastic Surgery at UT Southwestern Medical Center before transitioning to full time private practice, in order to devote more time to his clinical practice and developments. He is currently an Associate Professor in the Department of Plastic Surgery at UT Southwestern Medical Center, in addition to the Director of the Aesthetic Fellowship Program.

He earned his undergraduate degree with honors from Princeton University. He then attended Vanderbilt University Medical School, where he graduated in the top 10% of his class and received the prestigious award for Best Graduating Clinician. He completed both his general surgery and plastic surgery residency in the nationally renowned resident training program at the University of Texas Southwestern Medical Center in Dallas, Texas. Additionally, he completed his fellowship in plastic surgery at UT Southwestern.

Dr. Adams is a national and global authority on breast implant surgery and implant-related issues. He developed new irrigations for use in clinical breast implant surgery that makes breast enlargement and breast reconstruction safer and drastically minimizes exposure to bacteria. Dr. Adams is currently doing active research on Capsular Contracture, Implants, advancements in surgical techniques, Breast Implant Associated ALCL (BIA-ALCL), and Breast Implant Illness (BII).

He has published numerous papers, articles, and scholarly textbooks; and presented a number of plastic surgery lectures on the international level. He is on the breast editorial board of Plastic and Reconstructive Surgery and The Aesthetic Surgery Journal, the premier journals of plastic surgery.
Education & Training
Education:
Bachelor of Science – 1987
Cum Laude, Biology
Princeton University
Princeton, NJ

Doctorate of Medicine – 1991
Vanderbilt School of Medicine
Nashville, TN

Residency:
Integrated General and Plastic Surgery; 1991-1996
University of Texas Southwestern Medical Center
Dallas, TX

Research Fellowship:
Plastic Surgery
University of Texas Southwestern Medical Center
Dallas, TX
Locations
Practice, William P. Adams Jr, MD
6901 Snider Plaza
#120
Dallas, TX 75205
United States
Procedures Performed
Procedure Specializations
Other Procedures Offered
Questions Answered
Questions Answered
Asked 2019-07-28
My wife has long had Baker III capsular contracture around her Allergan 468 textured implants (18 yrs post-op). Won't the CC tend to mask the effusion/swelling and/or firmness that seem to be the most prevalent early symptoms of BI-ALCL? If so, might this set of circumstances uniquely make…
Additional Information
Office Hours
Monday 8:30AM–4:30PM
Tuesday 8:30AM–4:30PM
Wednesday 8:30AM–4:30PM
Thursday 8:30AM–4:30PM
Friday 8:30AM–4:30PM
Saturday Closed
Sunday Closed
Consultation Price
$100, call 214-965-9885
Financing Available
Financing options available through PatientFi and CareCredit.
Brands Offered
Allergan, BOTOX, Juvederm, Mentor, Sientra
Devices Offered
Lipografting
Board Certifications
American Board of Plastic Surgery (ABPS) – 1999
Society Memberships
The Aesthetic Society
American Society of Plastic Surgeons (ASPS)
Texas Society of Plastic Surgeons (TSPS)

Hospital Affiliation(s)
Park Cities Surgery Center
Dallas Veterans Affairs Medical Center
UT Southwestern
Surgical Facilities
UT Southwestern
Park Cities Surgery Center
How Dr. Adams goes beyond
With the assurance of Dr. Adams' certifications, you can expect superior care and knowledgeable recommendations. With that knowledge, Dr. Adams values the importance of patient education. Our one of a kind consultation process truly provides the patient an educational foundation of their procedure, surgical techniques, and the recovery process, so that the patient is consistently in the know from day one. Dr. Adams values the Patient Experience as a whole; from the initial inquiry to the consultation, to surgery & recovery, and years beyond. In addition to the benefits of choosing a qualified surgeon like Dr. Adams, our staff aims to provide you with the highest quality of personable service and support. At Dr. Adams Plastic Surgery, we strive to establish an authentic relationship of trust and compassion with all of our patients.