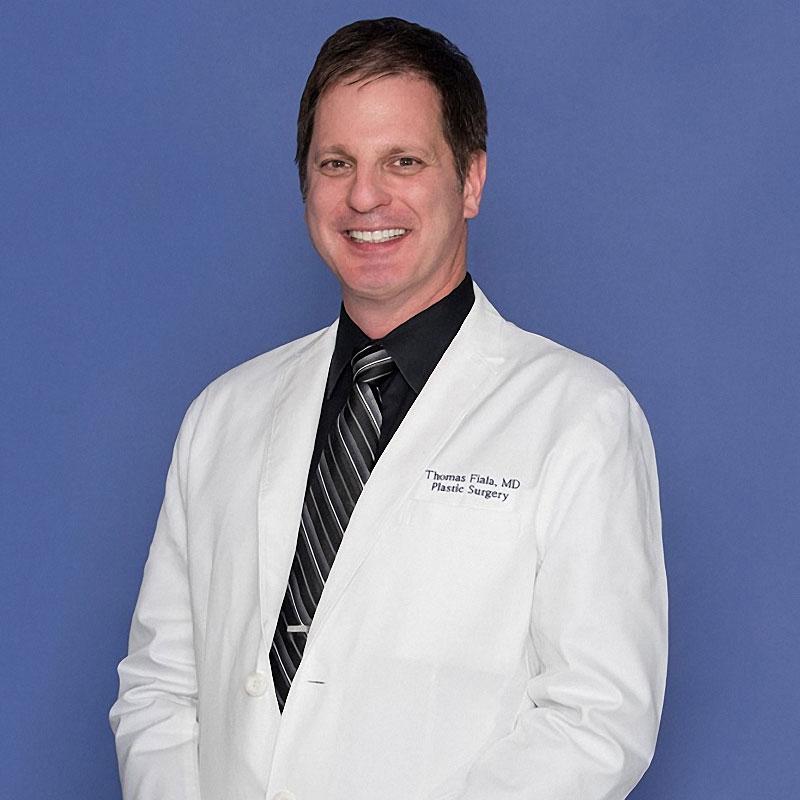 About Thomas G. S. Fiala, MD, MBA, FACS, FRCSC
Introduction
Dr. Thomas Fiala is a Double Board Certified plastic surgeon who provides comprehensive patient education, effective clinical techniques, and the highest medical safety standards, all of which help to ensure the creation of beautifully natural aesthetic results in a safe and compassionate treatment setting.

Each staff member at Fiala Aesthetics is devoted to nurturing an office environment where patients feel comfortable asking questions and discussing their concerns. Every patient is treated with compassion, respect, and dignity throughout their aesthetic enhancement experience—from the first consultation to the very last follow-up appointment. Perhaps most importantly, patients are never promised results that cannot safely be produced.
Education & Training
Undergraduate Degree: Biochemistry, Queen's University, Kingston, Ontario
Medical School: Queen's University, Kingston, Ontario
Internship: University of Alberta (Edmonton Gen. Hosp.)
Research Fellowship: Research Fellow in Plastic and Microvascular Surgery, Division of Plastic Surgery, Massachusetts General Hospital
Plastic Surgery Residency: Plastic Surgery Resident, Section of Plastic & Reconstructive Surgery, University of Michigan, Ann Arbor, Michigan
Post-doctoral Fellowship: Aesthetic Facial Plastic Surgery Fellowship with Dr. John Q. Owsley, Davies Medical Center, San Francisco
Locations
Practice, Thomas G. S. Fiala, MD, MBA, FRCSC, FACS
220 E Central Pkwy
#2020
Altamonte Springs, FL 32701
United States
Questions Answered
Asked 2014-09-29
Do you recommend Belotero instead of Restylane under the eye?
Additional Information
Office Hours
Monday 9AM–4:30PM
Tuesday 9AM–4:30PM
Wednesday 9AM–4:30PM
Thursday 9AM–4:30PM
Friday 9AM–4:30PM
Saturday Closed
Sunday Closed
Consultation Price
Dr. Fiala offers complimentary consultations.
Financing Available
Financing options available through CareCredit.
Board Certifications
American Board of Plastic Surgery (ABPS) (1999 and re-certified in 2009)
Royal College of Physicians and Surgeons of Canada (1997)
Society Memberships
The Aesthetic Society
American Society of Plastic Surgeons (ASPS)
Better Business Bureau (BBB)
Fellow, American College of Surgeons (FACS)
Florida Society of Plastic Surgeons (FSPS) - Executive Board Member
Reed O. Dingman Plastic Surgery Society (Michigan Surgical Alumni Association)
Hospital Affiliation(s)
ORHS affiliated hospitals, including Orlando Regional Medical Center in Orlando, FL
Surgical Facilities
State and AAAASF Certified on-site Surgical Suite, staffed by Board Certified Anesthesiologists and featuring hospital-grade recovery rooms.
National Provider Identifier (NPI)