In Practice Since 1993
About Steve Laverson, MD
Introduction
Feel Beautiful is the private Aesthetic Wellness & Plastic Surgery Office of Dr. Steve Laverson, a destination for "stealth" plastic surgery, naturally beautiful results that don't look like plastic surgery. Your surgery remains your secret. Stealth is our philosophy and our mission. We incorporate original approaches developed by Dr. Laverson, and also techniques popularized by others. Features of your identity and your beauty remain as they are. Stealth procedures selectively manage only your problem areas. You don't appear like a different person after stealth procedures, you still look like yourself, only better. We dislike over-stretched, over-pulled, over-tightened, over-enlarged, over-lifted, over-puffed, over-filled, over-stiffened, and disproportionate. We like natural, believable, and beautiful. You'll get compliments and confidence, and only you will know.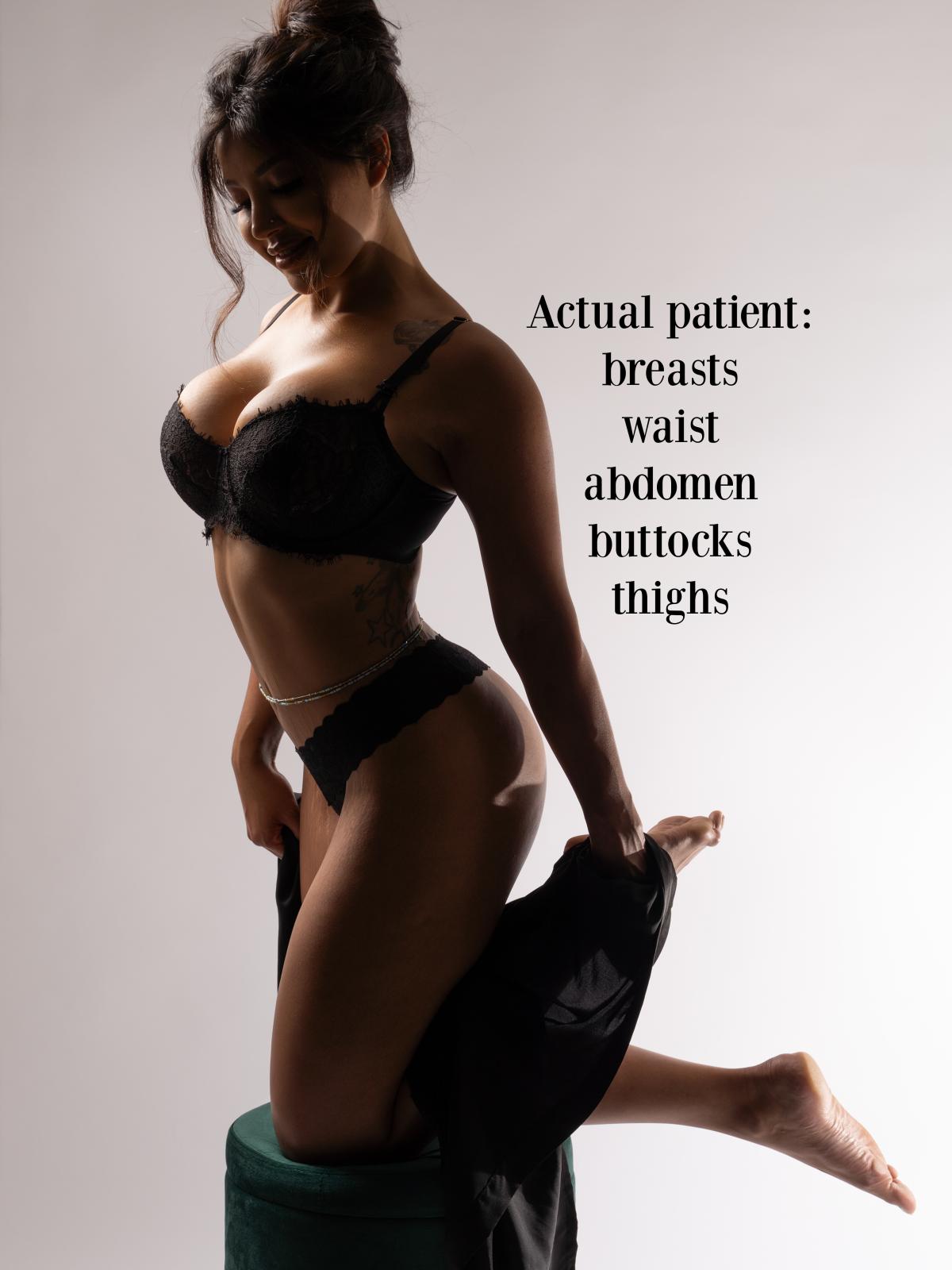 Professional Background
Contemporary knowledge and techniques offer more dramatic improvements and better outcomes than ever before. Dr. Laverson listens until he understands what you want. When you choose Dr. Laverson, you're in good company. He's performed thousands of successful procedures during the past thirty years and is a respected professional. Dr. Laverson has operated on public celebrities, attorneys, actresses, and accomplished professionals. He operates on models, musicians, and moms, programmers, princesses, porn stars, stylists, surgeons, their wives and daughters, doctors, dancers, athletes, executives, and many of modest means and demeanor, who desire no special mention. At Feel Beautiful Plastic Surgery, EVERYONE is unique and special, divinely created. Dignity, self-respect, and identity are fabric woven from the threads of physical appearance for every man, woman, and child. Your special beauty and the beauty of your dreams are recognized, respected, and protected here. Our daily responsibility is a sacred privilege, regardless of who you are and where you're from, to promote your journey to confidently and eternally Feel Beautiful.
Education & Training
Dr. Laverson trained in plastic surgery with the largest and longest in existence private practice in the United States, the Long Island Plastic Surgical Group in New York. Dr. Laverson passed oral and written board examinations to become certified by the American Board of Surgery (1992) and by the American Board of Plastic Surgery (1995). He re-certified in Plastic Surgery in 2005, and participates in the American Board of Plastic Surgery Maintenance of Certification Program Annually. Dr. Laverson is a Fellow of the American College of Surgeons, a member of the American Society of Plastic Surgeons, The American Society of Aesthetic Plastic Surgeons, and has operated Feel Beautiful Plastic Surgery in San Diego, California since 1993. Steve held a variety of clinical and administrative positions at local hospitals and contributed to peer reviewed journals such as Plastic and Reconstructive Surgery, Aesthetic Surgery Journal, New England Journal of Medicine, Lancet, Journal of Trauma, and others. His passion and professional focus is cosmetic improvement of the face, breasts, and body.
Locations
Feel Beautiful Plastic Surgery
11199 Sorrento Valley Rd
#202
San Diego, CA 92121
United States
Questions Answered
Asked 2019-08-15
I had a fat transfer in my frown lines seven years ago. It now looks like I have two fat lumps there. It is not smooth at all. I am extremely self-conscious. Is it removable? Thank you.
Asked 2019-05-08
I had a bilateral breast reduction 9 weeks ago to relieve back pain symptoms and because I have spent my life hating them and wanted them gone. I am very petite; 4ft 11 45kgs size (before) 26G I clearly stated to my PS that I wanted to be as small as possible and she said she would take me down to a…
Additional Information
Office Hours
9a to 5p Monday-Friday, closed on major holidays. Evenings and weekends by appointment.
Promotions
Once we become familiar with you, everything is discounted except for your result.
Consultation Price
Complimentary
Financing Available
Care Credit, Alphaeon, Bank Cards, Ex-boyfriends, Ex-husbands, Future boyfriends and husbands, parents, grandparents, lovers, etc.
Experience with Specialized Conditions or Skin Types
Experience with Specialized Conditions or Skin Types
Skin types we manage: Asian, Hispanic, African, Greek, Italian, Persian, Armenian, Slavic, Irish, Scandinavian, South Pacific, and others. We manage acne prone skin, dry skin, aging skin, sun-damaged skin, and scarred skin. We specialize in Asian eyelid surgery, upper eyelids, tired eyelids, droopy eyelids, sagging lips, small lips, thin lips, sad lips (RBF), big noses, wide nosed, short noses, long noses, fat noses, high hairlines, droopy brows, sagging faces, sagging necks, sagging breasts, sagging labias, sagging bellies, bulging bellies, bulging thighs, wrinkled skin, in narrowing the waist and adding sensuous curves to the female body.
Brands Offered
Exclusive distributors of the premium French Riviera brands Voila Luxe beauty, Paul Emilien, and others.
Devices Offered
Hydrafacial, ThermiSmooth, OPUS plasma, and others
Board Certifications
American Board of Plastic Surgery (ABPS) and American Board of Surgery (ABS)
Society Memberships
The Aesthetic Society
American Society of Plastic Surgeons (ASPS)
American College of Surgeons (ACS)
Hospital Affiliation(s)
Palomar Medical Center Poway and Palomar Medical Center Escondido
Surgical Facilities
Quad A (AAAASF) accredited in-office surgical facility
National Provider Identifier (NPI)
How Dr. Laverson goes beyond
Because Dr. Laverson is an excellent surgeon, your operation here will be slow. Anesthesia is safe, so Dr. Laverson works harder and likely a bit longer for your best result. Operations he performs may last longer than similar operations performed by other surgeons. Designing the operation to meet your special needs rather than producing the same cookie-cutter result for everyone takes time. A superior level of care takes time. Detail takes time. Multiple layer suturing for stability and durability takes time. Visualizing nerves and other critical anatomy for precise surgery takes time. Checking and adjusting the effect of every step (iteration) of the procedure and relationships between parts takes time. Artistically creating subtle, naturally beautiful contours from existing anatomy takes time. Re-positioning you to examine results while you're upright takes time. Closure under magnification to conceal scars takes time. Quality and perfect execution take time. You will NOT get SLOW everywhere, but you'll get it here. Because we do MORE for you, it takes LONGER. Surgery is complex, and great surgery, even more so. Our higher standards demand more from us. For Dr. Laverson, every procedure involves preparation, technical wizardry, and intense, continuous focused concentration from beginning to end. Because it's the only result you'll ever have and will be part of you forever, it must be a spectacular production. He does it right, by the result you need, NOT by the clock.