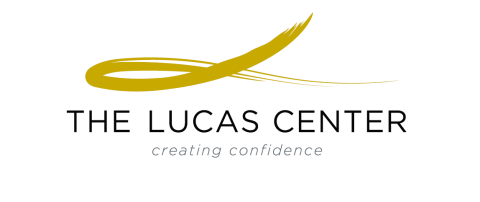 In Practice Since 2003
About Jay H. Lucas, MD
Introduction
Dr. Lucas and the staff are pleased to offer their clients the privacy, comfort, and resources they deserve.


Professional Background
Dr. Lucas, a native of Blacksburg, Virginia, originally came to Knoxville in the Fall of 2002. His current office location is in the state-of-the-art facility of Baptist West Medical Center. Dr. Lucas envisions a great future for plastic surgery at this location which houses a women's center as well as a full service general hospital located in the heart of the growing area of Turkey Creek in Farragut.

Prior to arriving in Knoxville, Dr. Lucas was in private practice in Charlotte, North Carolina, and also served as a member of the clinical faculty for The University of North Carolina, Division of Plastic Surgery.

Education and experience are the two tenets that have guided Dr. Lucas in his career path as a physician. The field of plastic surgery is truly the anatomic and functional study of the entire body. It requires the understanding of the human at the start as an embryo through its growth and development into adulthood. Just as essential is the observation of the effects of aging and disease processes on the human form and function. Only through this global understanding can a surgeon offer comprehensive diagnosis and appropriate treatment to patients as they evolve through the various phases of life.

Dr. Lucas's unique educational background at some of the nation's most prestigious medical centers has served him well, giving him insight to be able to offer the most appropriate and cutting edge services in aesthetic surgery as well as in difficult reconstructive problems facing his patients.
Education & Training
Medical School - University of Pennsylvania, Philadelphia, PA. M.D., 1991-1994.

Dental School - Medical College of Virginia, Virginia Commonwealth University, Richmond, Va., D.D.S. Magna Cum Laude, 1987-1991.

Undergraduate - Roanoke College, Salem, Va., B.S. Chemistry, Cum Laude, 1983-1987.

Post Doctoral Training:
Fellowship: Craniofacial and Pediatric Plastic Surgery , Stanford University Medical Center, and Lucile Packard Children's Hospital, Palo Alto, CA, 2000-2001.

Residency: Plastic Surgery, Medical College of Georgia, Augusta, Georgia, 1998-2000.

Residency: General Surgery, Hospital of the University of Pennsylvania, Philadelphia, PA, 1997-1998.

Residency: Oral/ Maxillofacial Surgery, Hospital University of Pennsylvania, Philadelphia, PA, 1991-1997.

Internship: General Surgery, Hospital of the University of Pennsylvania, Philadelphia, PA, 1994-1995
Locations
Practice, Jay H. Lucas MD
280 Fort Sanders W Blvd
Knoxville, TN 37922
United States
Questions Answered
Asked 2014-09-29
Can fat from my arms be removed and injected into my buttocks?
Asked 2014-09-30
How soon can I start CrossFit after my breast reduction?
Additional Information
Office Hours
Monday - Friday 8:30 am - 5:00 pm
Financing Available
CareCredit


Brands Offered
SkinMedica
Skinceuticals
NeoCutis
EltaMD
Board Certifications
American Board of Plastic Surgery (ABPS)
Society Memberships
The Aesthetic Society
American Cleft Palate- Craniofacial Association (ACPA)
American Society of Plastic Surgeons (ASPS)

Hospital Affiliation(s)
Parkwest Medical Center
Physicians Surgery Center of Knoxville
Surgical Facilities
The Lucas Center acts as a home away from home for those who visit. The state-of-the-art facility offers comfort and convenience with plenty of free parking, ground-level entry, and a spa-like ambiance featuring modern decor.

Our cosmetic services and minor procedures are performed in office by one of our specially-trained aestheticians, nurses, or nurse injectors. Our surgeries are performed by Dr. Lucas at top medical facilities nearby, including Parkwest Medical Center and Physicians Surgery Center of Knoxville.
National Provider Identifier (NPI)