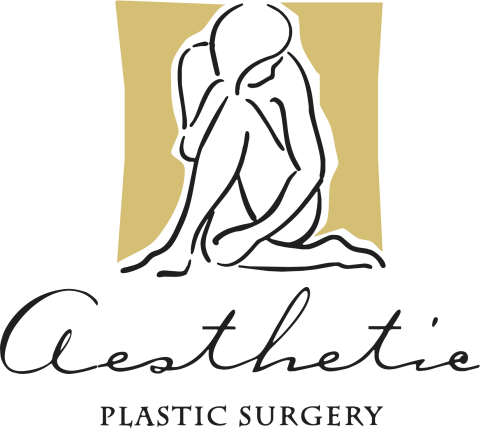 In Practice Since 1993
About Eugene E. Sloan, MD
Introduction
Dr. Sloan began private practice in Little Rock in 1993 with a small shared office on the St Vincent's Infirmary campus and two part time employees. Over the ensuing years his practice grew and in 1998 he opened his present Aesthetic Plastic Surgery office in the Pavilion Centre on Cantrell Road in Little Rock with the goal of creating a state of the art facility devoted exclusively to providing the finest in cosmetic surgery services. Today the facility houses his clinical office and skin care center, as well as an accredited Surgery Center. He has over ten employees who have been selected for their expertise and caring attitudes. As patient safety is of paramount importance, he has several Registered Nurses on staff and all anesthesia is provided by a Board Certified Anesthesiologist.

The most common procedure Dr. Sloan currently performs is breast augmentation. His expertise has been recognized by his participation in numerous breast implant studies. He has been recognized by one of the world's leading implant manufacturers by serving on their advisory board and being invited to their exclusive leadership conferences. The remainder of his practice consists of facial cosmetic surgery, cosmetic nasal surgery, and some body contouring procedures.

"Our practice philosophy is that even though we are engaged in the practice of plastic surgery every day, for our patients this is a once in a lifetime experience. We strive to make it a positive one"
Professional Background
Teaching:
Assistant Clinical Professor, Arkansas Children's Hospital, Little Rock, Arkansas
Assistant Clinical Professor, University of Arkansas for Medical Sciences, Little Rock, Arkansas

Research:
Mentor Adjunct Study for Silicone Gel Filled Mammary Prosthesis, 1998 to 2011.
Mentor Memory Gel Breast Implant Post Approval Study, 2007 to present.
Mentor Contour Profile Gel Mammary Prosthesis Clinical Trial, 2005 to 2008.
Allergan Medical Silicone Gel Breast Implant Adjunct Clinical Study, 2001 to 2011.
Allergan Medical Silicone Gel Breast Implant Follow-up study, 2007 to present.

Awards:
Best Surgical Body Shaping Enhancement, The Aesthetic Awards, 2015 * Best of the Best, Reader's Choice Awards, Arkansas Democrat Gazette, 2013, 2016, 2018, 2019, 2020 * Best of the Best: Statewide Choice Awards, AY Magazine, 2018, 2019 * Lead: Leadership, Experience And Development in Breast Augmentation, Mentor, 2010, 2011, 2012, 2013, 2015, 2016 * 25 Years of Service Recognition, Vitals, 2014 * Compassionate Doctor Recognition, Vitals, 2011, 2012, 2013, 2014, 2015 * Compassionate Doctor Award – 5 Year Honoree, Vitals, 2015 * Most Compassionate Doctor, Vitals, 2011-2014 * On-Time Doctor Award, Vitals, 2015 * Patients' Choice Award, Vitals, 2011, 2012, 2013, 2015 * Top 10 Doctor – City, Vitals, 2014 * Top 10 Doctor – State, Vitals, 2014
Education & Training
Education:
Medical School: University of Arkansas for Medical Sciences, Little Rock, Arkansas
Undergraduate: University of Central Arkansas, Conway, Arkansas

Training:
Internship: University of Arkansas for Medical Sciences, Little Rock, Arkansas
General Surgery: University of Missouri – Columbia, Missouri
Plastic Surgery: City Hospital, Nottingham, England
Plastic Surgery: University of Miami, Miami, Florida
Locations
Practice, Eugene E. Sloan MD
8315 Cantrell Rd
#120
Little Rock, AR 72227
United States
Procedures Performed
Procedure Specializations
Other Procedures Offered
Additional Information
Office Hours
Monday: 9am – 5pm
Tuesday: 9am – 5pm
Wednesday: 9am – 5pm
Thursday: 9am – 5pm
Friday: 9am – 3pm
Saturday: Closed
Sunday: Closed
Consultation Price
$75 fee for an in-person consultation and a $45 fee for virtual consultation. This fee will be applied to your surgery and cannot be financed.
Financing Available
At Aesthetic Plastic Surgery, LLC we have partnered with several well respected financing companies. With the great interest rates and various payment plans offered, you'll be able to find an option that will fit within your budget. Flexible financing choices make high quality cosmetic procedures – and your new look – a reality.

Alphaeon
Care Credit
Prosper Healthcare Lending
Experience with Specialized Conditions or Skin Types
Experience with Specialized Conditions or Skin Types
Recently we have been using a rapid recovery system for breast augmentation. Over 90% of our patients exhibit no bruising and their pain is controlled by non-narcotic analgesics. No bandages, drains, or special bras are used. Patients typically can shower, eat regular food, and leave the house the day of surgery. You may lift objects, drive, and resume normal activities within 48 hours of surgery even with implants beneath the muscle. All the sutures are buried underneath the skin and do not require removal.
Brands Offered
Belotero®
Botox Cosmetic®
Dysport®
Juvederm®
Perlane
Radiesse®
Restylane®

Devices Offered
CoolSculpting®
DermaPen Microneedling®
Fotofacial® RF
Microdermabrasion

Board Certifications
American Board of Plastic Surgery, Certified 1995
American Board of Plastic Surgery, Re-certified 2005
American Board of Plastic Surgery, Maintenance of Certification 2006 – 2015
American Board of Plastic Surgery, Maintenance of Certification 2015 – 2025
Society Memberships
The Aesthetic Society
American Society of Plastic Surgeons (ASPS)
D. Ralph Millard Plastic Surgery Society
American College of Surgeons (ACS)
American Medical Association (AMA)
Arkansas Medical Society (AMS)
Pulaski County Medical Society (PCMS)

Hospital Affiliation(s)
Arkansas Surgical Hospital

Surgical Facilities
Little Rock Surgery Center
We are accredited by the American Association for Accreditation of Ambulatory Surgery Facilities (AAAASF). To be accredited by AAAASF means that we have been inspected and have met 100% of their standards. Our facility provides a safe surgical environment with all the safety and emergency equipment that would be found in a major hospital. We are equipped and our staff is trained for potential emergency situations, as rare as those may be. We have a backup generator to provide emergency power in the event of power outage. Since our facility opened in 2006, we have performed over 5,000 procedures. Our infection rate is extremely low. Our rate of serious complications such as venous thromboembolism (deep vein thrombosis, pulmonary embolus) is far lower than published national averages.

Our entire surgical staff is highly qualified and trained. The surgery is performed by a board certified plastic surgeon. Anesthesia is provided by a board certified anesthesiologist. We are the only office based cosmetic surgery facility in Central Arkansas to have anesthesia provided by an M.D. Anesthesiologist rather than a nurse anesthetist. Our operating room technicians are trained and certified. Our nursing staff includes a registered nurse who is always present in the operating room and one or two registered nurses staffing the recovery room.
National Provider Identifier (NPI)
How Dr. Sloan goes beyond
Our practice philosophy is that even though we are engaged in the practice of plastic surgery every day, for our patients this is a once in a lifetime experience. We strive to make it a positive one.