37
Before and After Photos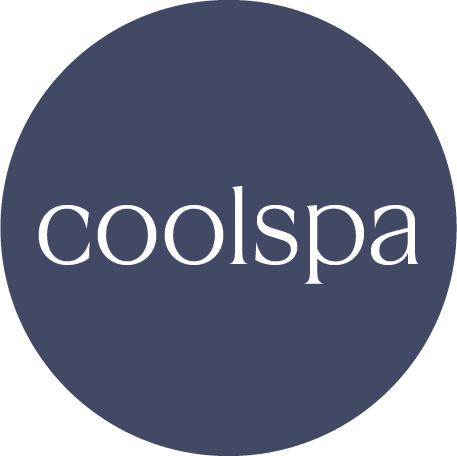 In Practice Since 1998
About David P. Rapaport, MD, FACS
Introduction
My own philosophy is simple. I believe in educating my patients as to their best treatment options, and to individualize my recommendations so that they best address the individual patient's concerns and sensitivities. A natural appearing result is emphasized, and it is always sought with patient safety as my highest priority. No effort or expense will be spared at achieving these goals. In all aspects of his work, Dr. Rapaport emphasizes a sensitivity to each patient's individual concerns, and makes every effort to communicate with and treat every patient with the greatest attention to detail and meticulous care.
Professional Background
Board Certified New York Plastic Surgeon, David. P. Rapaport, son of holocaust survivors, began the study of medicine at Boston University six-year medical program at age 16 before transferring to Israel's Tel Aviv University, where he earned his medical degree. He trained in general surgery at Boston's Beth Israel Hospital, a major teaching hospital of Harvard Medical School, where he served as Chief Resident. He then did his plastic surgery training at the New York University's Institute of Reconstructive Plastic Surgery, which is widely regarded as the nation's top plastic and cosmetic surgery residency program. There too, he was appointed Executive Chief Resident. After a one-year microsurgery fellowship, Dr. Rapaport moved to Florida, where from 1993 to 1997, he was a key faculty member at the University of South Florida. There, he developed a successful and respected practice as a cosmetic plastic surgeon. During his four years in Florida, he also helped craft legislation requiring broader insurance coverage for reconstructive breast surgery, directed the cosmetic surgery education of residents, and did pioneering work in endoscopic and minimal incision breast and oncologic (melanoma) surgery. In 1997, he returned to New York City and opened his private cosmetic surgery practice in Manhattan, New York.

Dr. Rapaport specializes in New York Breast Augmentation, Liposuction, and Coolsculpting. All of Dr. Rapaport's procedures are performed on-site in his fully accredited office surgical suite on Fifth Avenue in Manhattan, New York. Dr. Rapaport also offers cosmetic and non-surgical procedures such as injectable fillers, Botox, earlobe repair, mole removal, and more. Many of these procedures require no down-time.
Education & Training
1977-1978 Boston University
Six – Year Medical Program
Boston, Massachusetts

1978-1985 Tel Aviv University
School of Medicine
Ramat Aviv, Israel
Doctor of Medicine

1985 – 1990 General Surgery Residency
Chief Resident
Harvard Medical School Clinical Fellow
Beth Israel Hospital
Boston, Massachusetts

1990 – 1992 Resident, Plastic Surgery
Chief Resident, Plastic Surgery
Institute of Reconstructive Plastic Surgery
New York University Medical Center
New York, New York

1992 – 1993 Fellowship, Microsurgery
Institute of Reconstructive Plastic Surgery
New York University Medical Center
New York, New York

1993 – 1997 Assistant Professor
Division of Plastic and Reconstructive Surgery
University of South Florida College of Medicine
Tampa, Florida
Locations
Dr. David P. Rapaport, Private Practice & Surgery Center
905 5th Ave
#1C & #1W
New York, NY 10021
United States
Procedures Performed
Procedure Specializations
Other Procedures Offered
Additional Information
Office Hours
Two Convenient Locations:

Dr. David P. Rapaport (Private Practice & Surgery Center)
905 5th Avenue
Suite 1C & 1W
New York, NY 10021

Coolspa (Flatiron)
103 5th Avenue
Floor 3
New York, NY 10003
Consultation Price
$500.00 Consultation Fee
Financing Available
CareCredit
Prosper
Cherry
PatientFi
Devices Offered
SmartGraft FUE Hair Transplant Technology
MiraDry
CoolSculpting Elite
CoolTone
Diamond Glow
HydraFacial
Clear & Brilliant
Cutera Excel V
Chemical Peels
Resonic
Avéli® Cellulite Treatment
Morpheus8 RF Microneedling
AccuTite, BodyTite, and FaceTite
LED Light Therapy
Glacial® Rx (CryoAesthetics™)
Board Certifications
American Board of Surgery (ABS)
American Board of Plastic Surgery (ABPS)
Society Memberships
Board Certified, American Board of Surgery
Board Certified, American Board of Plastic Surgery
Fellow, American College of Surgeons
Plastic Surgery Research Council
American Society of Plastic and Reconstructive Surgeons
American Society of Plastic Surgeons
American Society for Aesthetic Plastic Surgery
Built and directed the USF Residents' Cosmetic Surgery Clinic
National faculty and Original Co-developer with Ethicon Corporation: Endoscopically Assisted Saphenous Vein Harvest
National Faculty for Advanced Injection Techniques of Sculptra ™ (poly L-latic acid) 2006
Hospital Affiliation(s)
Dr. David P. Rapaport is affiliated with the following hospitals in New York City: Manhattan Eye, Ear, and Throat Hospital (MEETH); Lenox Hill Hospital (LHH).
Surgical Facilities
Dr. David P. Rapaport's surgery center is a private AAAASF Accredited facility that features a state-of-the-art, fully-equipped operating room.

It is accredited by the American Association for the Accreditation of Ambulatory Surgical Facilities (AAAASF) and upholds the highest safety and preparedness standards. Equipped with trusted technology and staffed by qualified professionals, the facility offers the exceptional convenience and privacy you deserve.
National Provider Identifier (NPI)