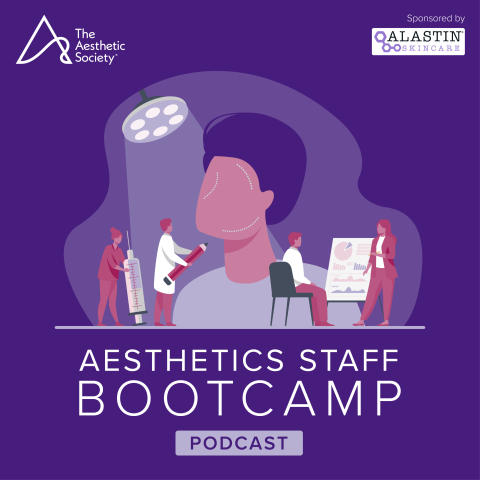 The Aesthetics Staff podcast is an educational podcast designed for newer staff to serve as a source of essential information about a variety of popular aesthetic procedures. This is meant to be a helpful supplement to the surgeon's unique protocols
Designed to benefit staff who are newer to the practice, the Aesthetics Staff Bootcamp podcast also serves as a refresher for established staff members. This information will be helpful for clinical and non-clinical staff as they actively engage and care for patients.
Dr. Regina Nouhan, a retired plastic surgeon with a long practice history, is your guide for this learning experience. Each episode highlights five basic categories of information about the procedure. These include:
Definitions and medical terminology
Surgical procedure and pertinent anatomy
Consultation pearls
Before & after care
Patient experience (including questions and complications)
…with other important information interspersed as needed.
The Information is organized in a user-friendly manner. You may find it's a lot to digest at one sitting, so revisit sections of each episode as often as necessary to meet your own personal needs.
Season 1 episodes:
Episode 1 - Breast Augmentation
Episode 2 - Liposuction
Episode 3 - Rhinoplasty
Episode 4 - Abdominoplasty
Episode 5 - Injectables