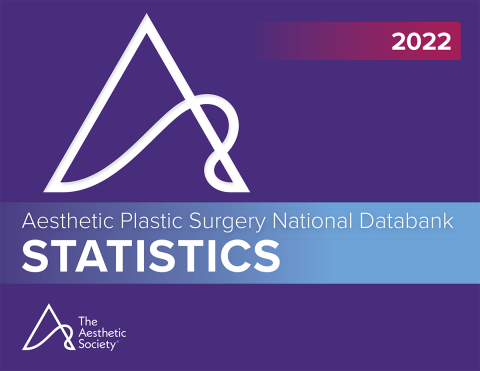 Join AmSpa's founder and CEO, Alex R. Thiersch, JD, in an insightful conversation with Kent "Kye" Higdon, MD, FACS, a board-certified plastic surgeon and Communications Commissioner of The Aesthetic Society. They delve into the 2022 Aesthetic Plastic Surgery National Databank Statistics, providing expert analysis and perspectives.
Highlights of their discussion include:
Exploring factors contributing to the increased interest in both surgical and nonsurgical aesthetic treatments;
Examining the changing relationship between plastic surgery offices and medical spas;
Analyzing shifts in the demographics of aesthetic patients;
Reviewing the pricing trends observed in 2022;
Predicting trends and expectations for aesthetic practices in 2023;
And much more insightful content!
Previous Years

ABOUT The Aesthetic Society
The American Society for Aesthetic Plastic Surgery, is recognized as the world's leading organization devoted entirely to aesthetic plastic surgery and cosmetic medicine of the face and body. The Aesthetic Society is comprised of over 2,600 Plastic Surgeons; Active Members are certified by the American Board of Plastic Surgery (USA) or by the Royal College of Physicians and Surgeons of Canada and have extensive training in the complete spectrum of surgical and nonsurgical aesthetic procedures. International Active Members are certified by equivalent boards of their respective countries. All members worldwide adhere to a strict Code of Ethics and must meet stringent membership requirements.